The illegal dumping of waste has reached crisis point in the UK – with almost one million incidents recorded per year.
Data shows the biggest fly tipping culprit is domestic waste ranging from a single bag of rubbish through to entire van and lorry loads. The negative impact on our environment, wildlife, biodiversity and people is vast, as a lot of waste materials are hazardous and not biodegradable.
The positive news is there are simple and affordable waste management solutions readily available that can solve the crisis via skip hire.
Household waste
The most recent statistics from the Department for Environment Food and Rural Affairs revealed almost one million cases of fly tipping in the UK between April 2019 and March 2020. It is feared the next set of figures could be worse following a year which saw local authority recycling centres closed at various stages during COVID-19 restrictions.
The statistics showed just under two-thirds of fly tipping incidents involved household waste. The most common volume was equivalent to a small van load and the second a car boot or less. Incidents of tipper lorry loads being illegally dumped decreased during the time frame by 8% to 33,000. The figures do not include fly tipping on private land, or large-scale cases which are dealt with by the Environment Agency. The financial burden it places on the taxpayer is huge. The cost of clearance to local authorities in England is more than £10 million per year.
Environmental impact
The negative impact on the environment caused by fly tipping is vast. In rural areas fly tipping on farmland is common. In some cases, soil contaminating chemicals are dumped which are a danger to livestock and crops. In urban areas, discarded waste can attract vermin and spread disease.
People who fly tip often do it in places where they think they will not be caught. Often rivers, lakes, fields and ditches bear the brunt of fly tipping. This has a huge impact on wildlife. Dumped items in rivers and lake for example can negatively impact on the diet of fish, ducks, birds and other species. Dumped waste can also leach toxic chemicals into the environment which poisons the natural habitat for plants and animals.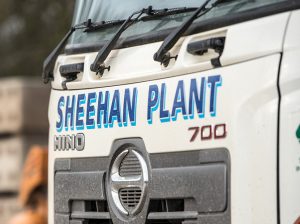 Oxfordshire fly tipping 
In Oxfordshire fly tipping has been an on-going challenge for local authorities to tackle. South Oxfordshire reported 90 incidents of fly tipping in April this year and 60 in Cherwell.
Earlier this year the issue of fly tipping of non-recyclable waste at a recycling point in a Chipping Norton car park became so severe West Oxfordshire District Council closed the site permanently. While in Bicester fly tipping became so bad Thames Valley Police urged residents to report fly tippers via an online form.
Oxford City Council and Oxford Director Service staff who collect bins in the city have also reported more incidents. Issues include furniture and DIY room clearances being dumped onto kerbsides and on lawns.
Nigel Chapman, Oxford City Council's cabinet member for customer focused services said: "Fly tipping means that we have to divert staff from other more important work to clear the mess up. This is also putting our staff and residents' health at risk unnecessarily."
Fly tipping fines
Between April 2019 and March 2020 more than 75,000 fixed penalty notices were issued for fly-tipping. It represented a 32% increase since 2016. While court fines totalled £1.2M.
Environment Minister Rebecca Pow said: "Fly-tipping is completely unacceptable, and cynical offenders need to know councils are taking increasing action and they face on-the-spot fines of £400 or up to five years in prison if convicted in court. We are committed to tackling waste crime even further, but there is more that we must all do. Everyone has a legal duty of care when handling waste, and all householders and businesses must ensure that they pass their waste to licensed carriers, as failure to do so could result in a £400 fine."
Head of Regulation at the Environmental Services Association (ESA), Sam Corp, said: "Fly-tipping is one of the most common and pervasive environmental crimes, which affects not just the environment, but also has social, economic and health implications too. Regulating against this behaviour and prosecuting offenders is challenging and, coupled with relatively low penalties even when an offender is convicted, these factors unfortunately make fly-tipping a low-risk and high-reward crime."
Waste crime
Last year the government set up a new unit to tackle the most serious cases. The Joint Unit for Waste Crime is targeting organised criminal gangs that make a lot of money by dumping waste on an industrial scale.
Councils can issue on-the-spot fines to fly-tippers and can stop, search and seize vehicles suspected of being used for fly-tipping. Additionally, local authorities and the Environment Agency can issue penalties to householders who do not pass their waste to a licensed carrier and whose waste is then found fly tipped. Fly-tippers can be prosecuted and taken to court. If convicted penalties include a significant fine and or up to 12 months imprisonment if convicted in a Magistrates' Court. While a Crown Court conviction can result in an unlimited fine and/or up to five years imprisonment.
The Environment Agency is also cracking down on waste crime and large-scale illegal dumping. Between 2017 and 2020, it stopped illegal waste activity at 2,700 sites and initiated 191 prosecutions for illegal waste sites. It resulted in 39 prison sentences, more than £1.1m in fines for illegal waste sites and £5.5m in Proceeds of Crime Act confiscation orders.
However, the challenges remain. A recent Panorama investigation revealed the government's licensing system does not prevent waste removal firms from fly tipping. The BBC investigation exposed how anyone can obtain an Environment Agency waste carrier licence by filling in a form and paying a small fee. The issue has led to spike in rogue waste management operators undercutting lawful businesses.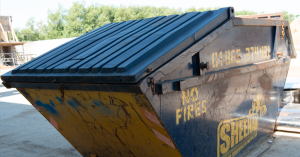 Compliant waste management
Fly tipping is a needless blight on our environment. There are simple, safe and compliant ways to manage your domestic and trade waste. By engaging a recognised waste management company you can be assured your waste will be handled responsibly.
Skip hire is an ideal solution that is readily available to everyone. Skip hire is affordable, convenient and effective. At Sheehan Haulage and Plant Hire we provide assurance that the contents of your skip will be recycled in line with our sustainability ethos. This means that rather than directing the contents to landfill most of it will be recovered for re-use.
Skips can be hired in Oxfordshire via our online booking service and a member of our team will deliver and collect it. A same day delivery service is offered on deliveries and exchanges placed before 10am. Skips are available in various sizes to suit your needs. Skips are ideal for trade or residential use and can accommodate kitchen and bathroom refits, plus heavy waste including bricks, hardcore and soil. Our team is experienced in delivering skips in all sizes and to a wide variety of locations, including limited access sites.
If you have any questions about waste management, our friendly team are on hand to help provide information on the latest legislation and best practices to help you dispose of your waste responsibly.
Further tips relating to hiring a skip can be found here.
Our online skip booking service can be found here.