Recycled aggregate is increasing in popularity as a sustainable construction product that helps reduces the carbon footprint of infrastructure and building projects.
According to recent statistics the UK is well ahead of the European average for using recycled and secondary sources of construction aggregates. In 2018 recycled and secondary aggregate supplied 28% of total demand in the UK. The report by the Mineral Products Association estimated that in 2018 a total of 71 million tonnes of aggregates from a range of sources were re-used in construction.
The data is encouraging and demonstrates the construction industry's increasing commitment to recycling and the circular economy. However, with zero carbon ambitions announced for 2050 it is important recycled aggregate and broader sustainable construction products and practices are further embraced to help us achieve the target.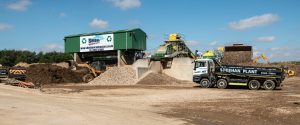 The benefits of recycled aggregate
Construction work inevitably involves demolition work, generating waste materials such as concrete and brick. Rather than sending these materials to landfill, they can be recycled and ultimately re-used in construction. This reduces the pressure on landfill and the huge strain on natural resources. Additionally, local waste is processed via a recycling process and re-used locally reducing the need for extensive transportation.
Recycled aggregates therefore supports the circular driven economy, a system that is vital in helping the construction industry become carbon neutral. The circular driven economy is a concept in which products are produced to be repeatedly recycled and re-used. This ensures we obtain maximum value from precious resources and preserve natural finite resources.
Using recycled aggregate instead of virgin materials can save contractors money, as they are less expensive to produce. Additionally, if recycled materials are available local to a construction site, then a further cost saving can be achieved by reducing the cost of transporting the product. Furthermore, recycling aggregate avoids incurring landfill taxes when sending un-wanted materials to landfill.
Recycled aggregates are widely regarded as being a 'green' construction material. They can be used in various ways and are suitable for construction projects and landscaping. They are safe to use and are as structurally reliable as natural aggregate.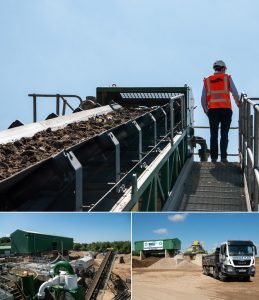 Recycling construction and demolition waste
By recycling construction and demolition waste a variety of sustainable products can be created.
This is done via washing and recycling technology. At the Sheehan Group we invested in the installation of a CDE recycling plant in 2012, that enables us to produce recycled construction products from construction and demolition waste. The water treatment facility is used to wash waste and turn it into reusable aggregate. This process re-creates high quality secondary aggregate and sand.
We produce high quality recycled aggregate, recycled sand, sustainable concrete blocks and ready-mixed concrete from waste materials.
Chris Sheehan, Managing Director of the Sheehan Group, said: "Maximising the recycling of construction and demolition waste as aggregates can play an increasing role in the construction industry's net-zero ambition. It is important that recycled products are now moved higher up the value chain via the planning system."