Adopting increased sustainable practices is going to be more important to large companies as they adapt to COVID-19, according to research commissioned by the Carbon Trust.
More than 70% of companies interviewed for the research said environmental management and or sustainability priorities are likely to become 'somewhat more important' or 'significantly more important' for them because of Covid-19.
Additionally, companies that have been significantly impacted by the pandemic still believe environmental management and or sustainability is going to become more important.
B2B International conducted the 'corporate attitudes towards sustainability' research in July for the Carbon Trust. It incorporated the views of large companies in the UK, Germany, France, Spain, Mexico and Singapore. It published its findings earlier this month.
Addressing climate change
Hugh Jones, Managing Directory, Advisory at the Carbon Trust said the research confirmed current market sentiment that large corporates are prioritising policies focused on decarbonising.
Mr Jones said: "The findings of this research are consistent with what we are seeing in the market. Sustainability is rightly a growing business priority and the increasing demand for our services aimed at helping corporates to decarbonise and adapt for the future demonstrates that, despite extremely challenging market conditions, this is one area that businesses are continuing to prioritise.
"The global health crisis is perhaps elevating the need for action on risk in boardrooms globally, and the climate crisis presents risks that no business can afford to ignore."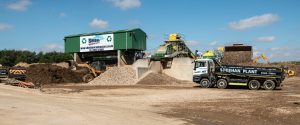 Growing importance of sustainability
The research revealed multiple sectors expressed optimism and commitment to improving sustainable practices as a corporate priority. The sectors included wholesale and retail, construction, engineering and mining, manufacturing and healthcare. Around a third of the companies expect there to be no change or that environmental management and sustainability will become less important.
"Organisations around the world are considering their role in delivering a green recovery – achieving net zero targets at the same time as fostering economic activity," said Mr Jones.  "We know from working with corporate clients on their net zero targets and strategies, that many will be leading the way when it comes to achieving green growth and these research findings support this. Without corporate commitment a green recovery will be challenging to deliver so the research is great news."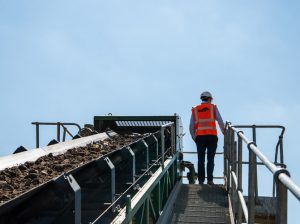 Investing in sustainability
The surveyed revealed that 63% of the large corporates interviewed expected to increase budgets for sustainability "significantly". The study also reported most companies believe sustainability will become more important to their customers because of COVID-19.
Almost a third said it will become "significantly more important for their customers". The research also revealed more organisations now have dedicated sustainability professionals than in 2019.
Generating renewable energy
There are many ways in which a corporation can invest in sustainable practices to reduce its carbon footprint. At the Sheehan Group we made a significant investment in installing solar panels on some of our buildings at our two depots in 2018. It has enabled us to create enough renewable energy to ensure our buildings at both sites are self-sufficient energy wise. It has also resulted in us sending some surplus energy back to the National Grid.
Building on our corporate sustainability strategy we are now developing plans to expand our solar panel capacity at our main recycling depot. Our objective is to further reduce our carbon footprint by powering our machinery via renewable energy. This would make the depot completely self-sufficient in electricity and export more energy to the National Grid.
"Investing in solar panels at our two depots has been a positive development for the Sheehan Group," said Tara Sheehan, finance director at the Sheehan Group. "It is a key part of our overall sustainability strategy and we are already seeing the benefits.
"At the time of a climate emergency it is incumbent on us all to take steps to help tackle the global issue of climate change at a local level. Implementing the right infrastructure to generate green energy is one highly effective way of doing so."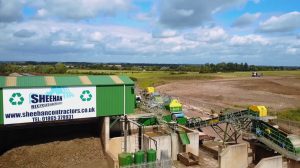 Sustainable construction
The construction industry can play a key role in the UK's drive to improve sustainability. At the Sheehan Group we have witnessed a steady increase in the demand for sustainable products and services in the construction industry.
"The findings from the Carbon Trust's research is encouraging for the global efforts to deliver a green recovery and achieve carbon neutral targets, while fuelling economic activity," said Tara.
"It is also encouraging for businesses, like ours, in the supply chain that are committed to providing smart sustainable solutions into the marketplace that will collectively help improve sustainability."

Circular Driven Economy
A key to improving sustainability quickly and effectively is encouraging more businesses to embrace the Circular Driven Economy. In the construction industry it improves reusability, repairability, resilience and independence. It also reduces the overreliance on raw materials, plus transportation costs and the associated carbon footprint.
"The UK construction industry can become more self-sufficient and sustainable by embracing the Circular Driven Economy," said Tara.
"By following the Circular Driven Economy ethos local supply chains are strengthened, which can help create more local jobs. It also reduces the overreliance on imported products which ultimately improves control and cuts carbon footprint."
The Sheehan Group provides a range of recycled aggregate and concrete blocks for use in construction projects. By embracing recycled construction products, you can play a part in the UK's effort to improve sustainability and the environment we all share.