Sheehan Group director Michael Sheehan is taking part in a three-day cycling challenge in support of The Lighthouse Club.
Michael will tackle the On Yer Bike cycling challenge from Leitrim to Killarney in Ireland to raise funds for the charity. The gruelling 210-mile challenge takes place in May 2022 and will cross some of Ireland's beautiful scenic counties.
The Lighthouse Club is the only charity in the UK to provide financial and emotional support to construction workers. The charity does not receive any public funding and relies on the generosity of those within the industry to help continue its vital work.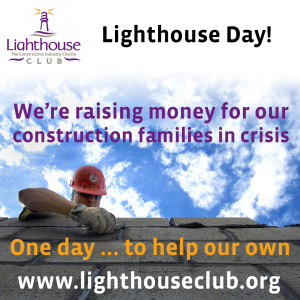 Michael said: "The Lighthouse Club is so important in our sector and has helped some of our colleagues in the past. We are proud to have supported the charity over many years and I'm looking forward to the challenge and supporting the charity next year.
"I'm a keen cyclist and when I saw the On Yer Bike challenge, I thought it was perfect. My parents were born and raised in County Kerry, so to finish the challenge surrounded by family and friends will help get me over the line on day three. I'm hugely grateful for any donations received and thank everyone for their support."
Chris Sheehan, MD of the Sheehan Group is the regional chair of the Lighthouse Club. The Sheehan Group has pledged to match fund all donations received by Michael. Best wishes to Michael on his big challenge!
Please visit Michael's Just Giving page here.