The Sheehan Group's interlocking concrete interconnecting blocks have helped a construction company create quick and easy storage areas.
Drayton Construction used the blocks to form a holding bay for road grit, and were so impressed it used the same method to build five more material bays.
Sarah Butler, a buyer and trainee quantity surveyor at the Oxfordshire firm, said: "Installing the Sheehan interconnecting blocks was very straight forward, they just slot into each other and are easy to lift in place with an excavator.
"We've now used Sheehan interconnecting blocks twice in a few months. We suggested they be used on a different job as bays for holding grit for the winter, and we were so impressed with them that we decided to use them in our yard, too.
"We used them in our yard to create five bays for different materials such as sand, broken concrete, muck and ballast."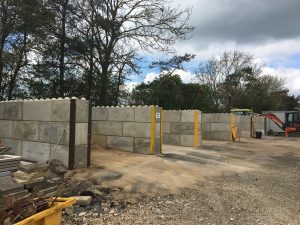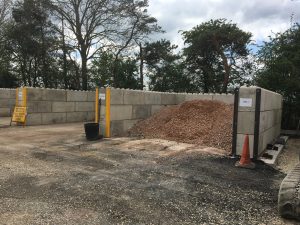 Drayton Construction was founded in 2000 and has used Sheehan for many years, but these two projects were the first time that the interconnecting concrete blocks had been used.
Sarah Butler added: "Assembly of our five bays at three blocks high took one week – not including the concrete slab – as we decided to extend them after the first bays were installed.
"We would definitely use these blocks again if the need arose and have already recommended them to others."
The Sheehan Group are a leading producer and supplier of concrete interconnecting concrete blocks. They are perfect for building storage bays, partition walls, security blocks and retaining walls.
To learn more about our interconnecting concrete blocks, or to request a quote please visit here: http://sheehancontractors.co.uk/services/lego-blocks/