Amid the global climate emergency there is an urgent need to reduce waste in the construction industry.
Today marks the beginning of Recycling Week 2021 and the theme this year is 'Step It Up and fight climate change'. Recycling Week is a celebration of recycling and is organised by circular driven economy and efficient resources charity WRAP under the Recycle Now brand.
It is calling for the nation to unite against climate change.
Sarah Clayton, head of citizen behaviour change at WRAP, said: "We know that climate change is an issue people are passionate about. Often, we can feel powerless to act, but recycling is one activity that we can all do to help the planet.
"As a nation our commitment to recycling has continued to grow, even during the challenges of the last year. We want Recycle Week 2021 to inspire more people to Step It Up and fight climate change."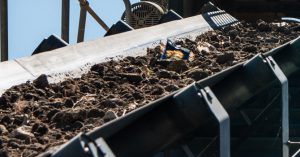 Recycled construction materials  
According to WRAP the construction industry is the biggest consumer of natural resources. Its study revealed the sector uses 400 million tonnes of material annually, which sees 100 million tonnes of waste produced. Construction waste accounts for one third of the UK's annual waste.
It is an unsustainable situation and while there is a lot of positive progress within the sustainable construction movement it needs to be embraced sector wide. This will require consistent educating, behaviour change, taking collective responsibility, stronger compliance and stricter planning policies.
By embracing recycling of waste materials more natural resources can be saved, the pressure on landfill can be reduced, CO2 emissions would be cut and financial benefits gained.
So, how can be done? Managing waste should be viewed as an on-going process, rather than something that takes place at the end of a contract. This can help minimise waste. It should be considered at every stage of a construction project, from design and planning, procurement, setting good KPIs, construction and post-construction.
Having a site waste management plan can help to segregate waste material, which skips are required and how to safely dispose of any hazardous materials. Additionally, unused materials that cannot be reused, or repaired for reuse can usually be recycled rather than disposed of. This is better for the environment and also avoids landfill taxes.
Recycling waste material into reusable construction products is a key part of the solution.
Rather than sending construction waste material to landfill it can be recycled and reused in new projects.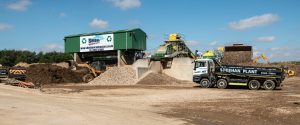 Circular Driven Economy 
At the Sheehan Group we recycle construction and demolition waste and create sustainable high-quality products. This is done via CDE washing and recycling technology that we invested in in 2012. The water treatment facility is used to wash waste and turn it into reusable aggregate. This process re-creates high quality secondary aggregate and sand.
We produce high quality recycled aggregate, recycled sand, sustainable concrete blocks and ready-mixed concrete from waste materials.
Chris Sheehan, Managing Director of the Sheehan Group, said: "We hope the positive message behind Recycling Week 2021 will further inspire the construction industry to adopt more sustainable strategies.
"By embracing the recycling of C&D waste the construction industry can significantly reduce its carbon footprint and help the sector reach its net-zero goal."