John Sheehan (Oxford) Ltd recently completed the groundworks at an industrial retail site, including a new Aldi food retail store and a Costa drive-through.
Our team carried out all the groundworks at the 3,000 sqm site in High Wycombe, Bucks, including drainage and substructures. We also completed the extensive paving and landscaping of the car park and associated driveways and main entrance.
John Sheehan (Oxford) Ltd used high-grade recycled aggregate, sand, cement and concrete blocks in this project.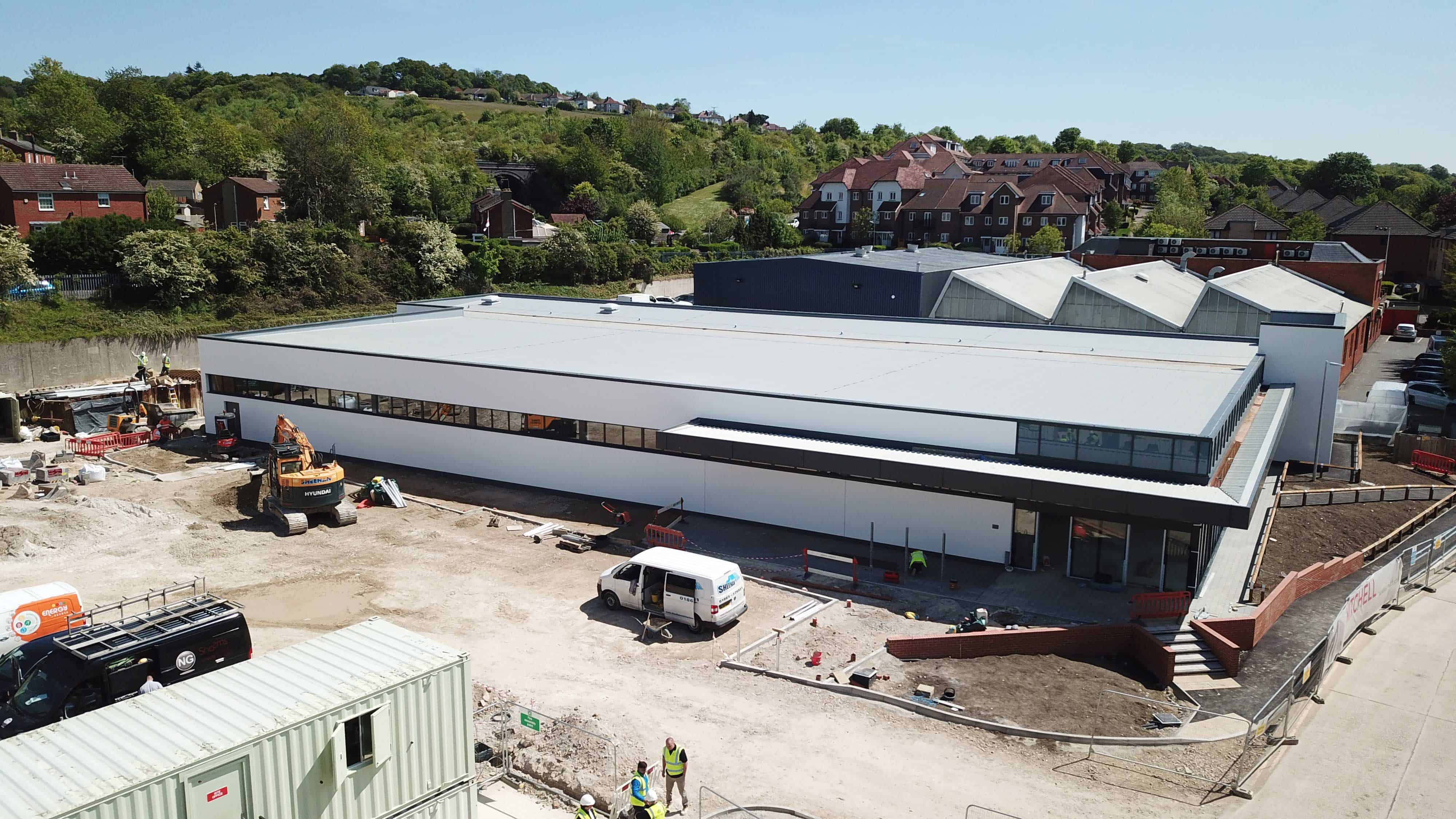 The site is home to an Aldi food store, three small terraced industrial united with fully fitted offices and a Costa drive-through.
The ground was in poor condition and required specialist engineering by our team prior to groundworks and further construction. A new sheet piled wall was also installed to stabilise the existing retaining wall along the rear boundary.
John Sheehan (Oxford Ltd worked in partnership with Mitchell Design and Construction on the project for Berkeley Square Common Investment Fund.
Tara Sheehan, John Sheehan (Oxford) Ltd Finance Director said: "Our team of civil engineers and groundworks experts delivered this project on time and on budget. The project involved detailed ground treatment works prior to our groundworks. We used sustainable construction low carbon products produced at our recycling centre in this project."
If you would like to discuss a groundworks project please contact our team via 01865 379931 or info@sheehangroundworks.com
Learn more about our groundworks and civil engineering services here.