By Chris Sheehan, MD of the Sheehan Group
2022 is a pivotal year for the construction industry as the sector seeks to create a legacy from COP26.
The need to tackle climate change through reduced carbon emissions and improved energy efficiency remains the biggest issue we face, Covid-19 aside. COP26 put the climate emergency back at the top of the agenda and now it's vital the construction industry turns warm words into positive action.
Key to the significant behaviour change, we need to seriously kick start the journey to carbon zero by 2050 is the mass-market adoption of low and carbon neutral construction products and processes.
There has been some fantastic progress within the sustainable construction movement, with numerous products and processes being used in increasing numbers. We have seen a stronger demand for our recycled aggregate and low-carbon concrete products. While elsewhere products like homegrown timber buildings and solar energy have, for example, become more popular.
But sustainable products and practices now need to be scaled up and adopted by the mainstream to deliver major carbon reductions nationwide. There are some key factors that can drive major change.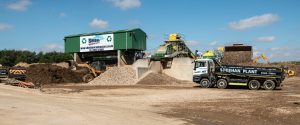 Planning
The mass adoption of low carbon construction products and solutions can be significantly supported by making the use of such materials a condition of planning in new developments. This will require increased knowledge within Government centrally and regionally among policy makers and planners. It is important the construction supply chain is understood to ensure more sustainable practices and materials are used in built environment projects.
Procurement
The journey to carbon neutral in the construction industry can be supported by responsible procurement. This can range from purchasing sustainable materials through to selecting contractors who meet key energy efficient metrics.
Crucially, decision makers need to consider the long-term environmental value and positive impact over years, not just a low up-front cost on a contract.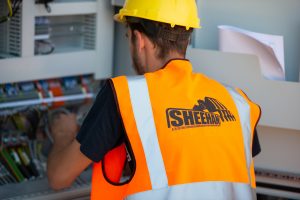 Training
A significant and on-going education programme needs to be introduced in the construction sector to address skills gaps. We need to ensure sustainable construction knowledge, skills and capabilities are developed at scale. This should start at school and college, via apprenticeships and upskilling programmes of existing work forces.
Best practice
Sharing best practice and developing partnerships will also help on our journey to net-zero. We have seen the benefits of advising our clients strategically on how to reduce their carbon footprint on major projects. We have also benefitted from partnering with other likeminded businesses ourselves. Our partnership with CDE Global, for example, has enabled us to remain at the forefront of technological advancements that help us continue to provide the highest-grade sustainable products possible to the market.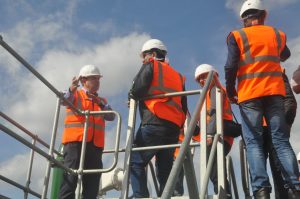 Circular Driven Economy
The construction industry continues to face supply chain challenges regarding the availability and price of materials. This has been caused by a collision of Brexit, COVID-19 and a long-held over-reliance on the global supply-chain.
It is a timely reminder of the importance of local supply chains and the Circular Driven Economy. Using sustainable and regenerative materials produced locally helps reduce carbon emissions, via the products and associated reduced transportation needs.
The discussed changes in mindset and behaviour driven by education and planning policy can help drive demand for innovative and sustainable materials. On a macro level this is already happening as more contractors and end-point customers move to low-carbon solutions. But to achieve the scale required to reach net-zero nationally it needs to be embraced by the mainstream.
The Circular Driven Economy remains at the core of our businesses at the Sheehan Group. Our CDE wet processing plant produces high quality recycled aggregate, sand and sharp sand. We also produce low-carbon concrete blocks using recycled construction and demolition waste materials. The process works by regenerating C&D waste, saving it from landfill and turning it into high-quality products that go back into the supply chain.
We believe this sustainable approach combined with the key areas outlined can help the construction sector become net-zero.
If you'd like to discuss how your company can become more sustainable please get in touch here.