The UK construction industry has been advised to reuse materials to help accelerate decarbonisation plans, by a leading national policy centre.
The National Engineering Policy Centre said the sector needed to align with national emission reduction targets of 68% by 2030 and 78% by 2035.
Its report said reusing building materials where possible, maximising non-fossil fuel machinery and utilising efficient building design could help to eliminate carbon emissions from building sites. The report also said government could help drive further positive change by transforming its procurement policies to reflect whole-life carbon performance.
The built environment is said to contribute around 40% of the UK's carbon emissions and the construction sector up to 11% on a global scale. The National Engineering Policy Centre is a partnership of 43 of the UK's professional engineering organisations led by the Royal Academy of Engineering.
New Zero construction 
Dervilla Mitchell, chair of the National Engineering Policy Centre Net Zero working group, said: "The construction sector has already made real progress; the concrete and cement industry has delivered a 53% reduction in absolute CO2 emissions since 1990.
"However, more still needs to be done if we are to get on track to meet the ultimate target of achieving net zero by 2050. We know how to do this. For example, the London 2012 Olympic Delivery Authority's stated its aim to reduce greenhouse gas emissions by 50% compared with standard practice and used its purchasing power and prestige status to develop 'sustainable concrete', using recycled aggregate, batched on site to reduce both transport emissions and supply risk."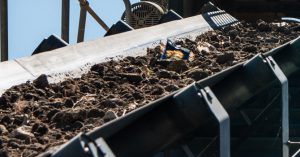 Sustainable construction 
Chris Sheehan, MD of the Sheehan Group, welcomed the report.
He said: "The net zero target is a great opportunity for the construction industry to deliver fundamental and sustainable change for future generations. However, to be successful we need all key stakeholders to act, including government and industry bodies alongside private construction and civil engineering companies."
At the Sheehan Group we recycle construction and demolition waste and create sustainable high-quality products. This is done via CDE washing and recycling technology that we invested in in 2012. The water treatment facility is used to wash waste and turn it into reusable aggregate. This process re-creates high quality secondary aggregate and sand.
We produce high quality recycled aggregate, recycled sand, sustainable concrete blocks and ready-mixed concrete from waste materials.